Wire Harness Manufacture & Production Overview
Initially established as a wire harness manufacturer of P3 cable assemblies IMP Electronic Systems is now a certified parts provider (CPP) for the Lockheed P3 and our wire harness capabilities have significantly expanded beyond aerospace to the space, military vehicle, and naval industries.
Our cable assemblies include the design or build-to-print production of simple to complex multi-branch wire harnesses and are supported with advanced quality laser wire marking, metal and fabric braiding, and testing capabilities.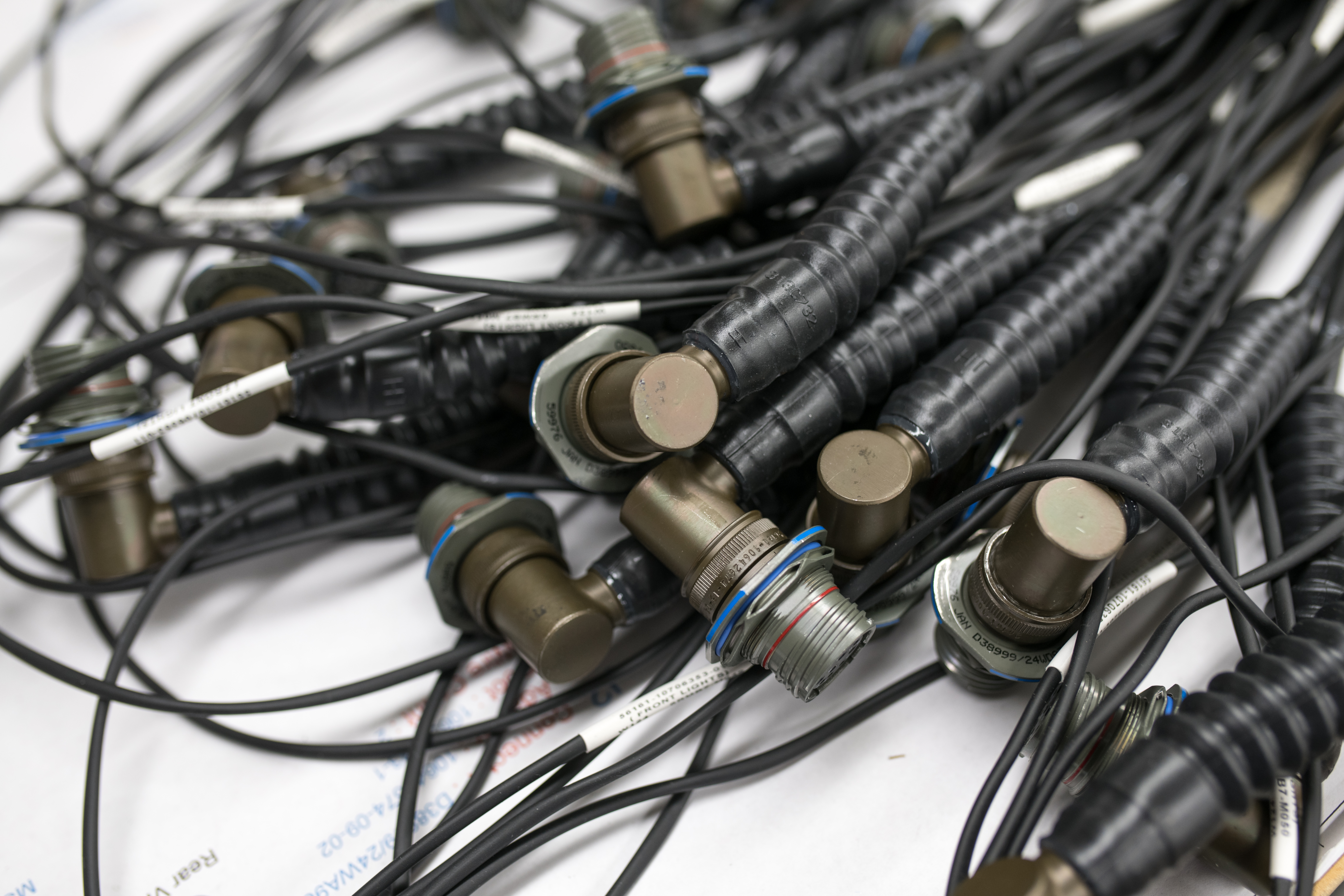 Accreditations & Certifications
AS9100 Rev D, EASA Part 145 approved, CGRP (controlled goods), IPC-620A Rev B (soldering), IPC/WHMA-A-620B (wire harness workmanship), Transport Canada AMO 1-92 (maintenance), Transport Canada AMO 4-97 (manufacture), and Lockheed Martin CPP GLX-12CP-P3-01.