Join the Team
IMP Electronic Systems, an operating unit of IMP Aerospace & Defence, is a Canadian-based employer that is recognized internationally for the services and products supplied to the aerospace, space, military vehicle, and naval industries.
As an employee of IMP Electronic Systems, you are a team member of a customer-focused, technically established organization committed to its employees and operation expansion and growth.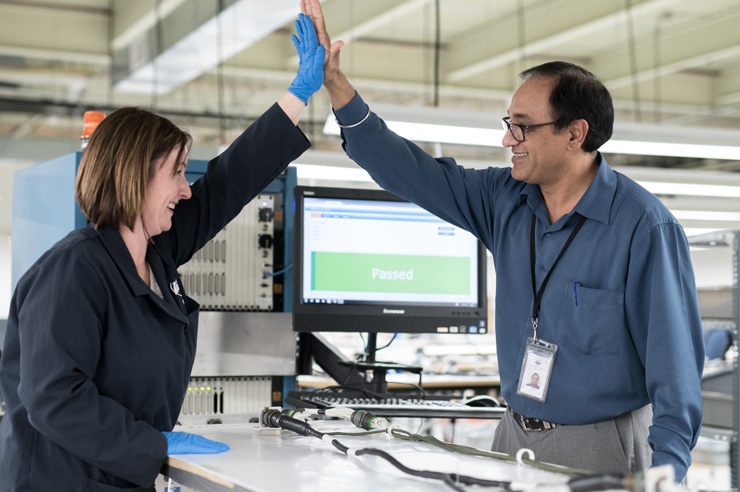 Our People
IMP Electronics Systems is fortunate to have a very experienced, cohesive employee group with very limited turnover. As IMP Electronic Systems' most critical resource, personnel here are committed to the success of the organization, which is shown through the results achieved and feedback received.
Working in accordance with IMP's policies and procedures, IMP Electronic Systems employees strive towards success as a team, while abiding by ethical standards and corporate regulations. The success achieved can be directly attributable to our people.
Employee Benefits
There are many advantages to working for IMP Electronic Systems
Competitive wages
Work for one of Canada's 50 Best Managed Companies
Competitive benefits package including:

Extended health care
Prescription drug coverage
Dental
Short-term disability
Long-term disability
Accidental Death and Dismemberment insurance
Life insurance
RRSP plan
Employee Assistance Program
Tuition Refund Program
Employee discounts
Opportunity for growth
Apply Now